The Ark of Urban Surrealism and The Apocalyptic Birth and Legacy of Black Art, Politics, and its Literal Exploration of Expressionism.
Image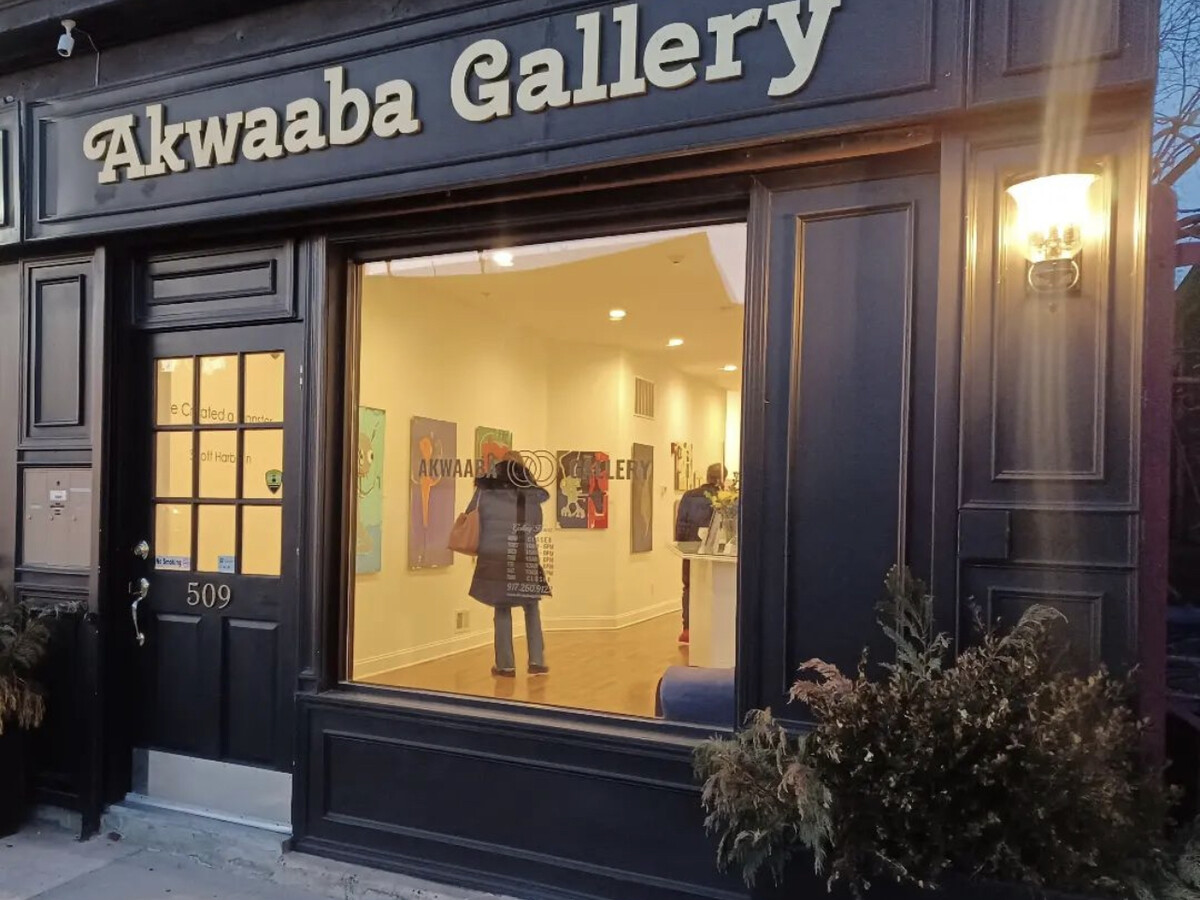 "Dumas's power lay in his skill at creating an entirely different world organically connected to this one. The stories are fables; a mythological presence pervades. They are morality tales, magical, resonating dream emotions and images; shifting ambiguous terror, mystery, and implied revelation. But they are also stories of real life, now or whenever, constructed in weirdness and poetry in which the contemporaneity of essential themes is clear."- Amiri Baraka
Newark is not a forgotten city, it is an Ark proverbial to the times. Art and politics are the bones of not only its physical framework but the psychological landscapes of its natives and the generations who walk the concrete. Its very existence is genealogically encoded in contemporary forms of radicalism. Its nature can be examined through its diverse range of economic class, race, and gender who are striving towards cultivating a community that can coexist- a term one can define as, "Pragmatic Utopianism".
The winds of the wards entered through the west doors of Akwaaba as if they were to say welcome. I found myself in a black-owned gallery casually seated next to familiar faces. On my left was a Jamaican artist Mashell Black whose work is displayed in the Newark Museum of Arts. On my right was art collector Michaelle from England, a retired director of the math department and also a former engineer. Next a Professor of African American literature and editor who migrated from Memphis, and Scott Harbison an Artist who just had his solo exhibition in the very same establishment. His painting hung right behind him. Amongst a sea of excellence, most notable was speaker councilman Dupre Kelley, a native of the West Ward.
It was not my first time at Akwaaba, however, in this scenario, I took note of how I felt more comfortable than I did unease. I had only realized it- till now. Perhaps the only discomfort came from the absence of any forced feeling of assimilation, none other than relishing in the comfort of black joy. I was eating ackee and bami. Had a choice between the sweet chili salmon or jerk chicken, served with sides of tenderly cooked asparagus drizzled down in olive oil. Scoffed-down rice and peas soaked in coconut milk seasoned to perfection, right off white porcelain plaits. To top it off, a glass of champagne (Prosecco). Here I was sitting next to individuals exchanging thoughts I never in theory imagined, having a casual conversation about a painting on a wall, or my ordinary living in my neighborhood. I had not associated them with a class of anything "other", because of their proximity.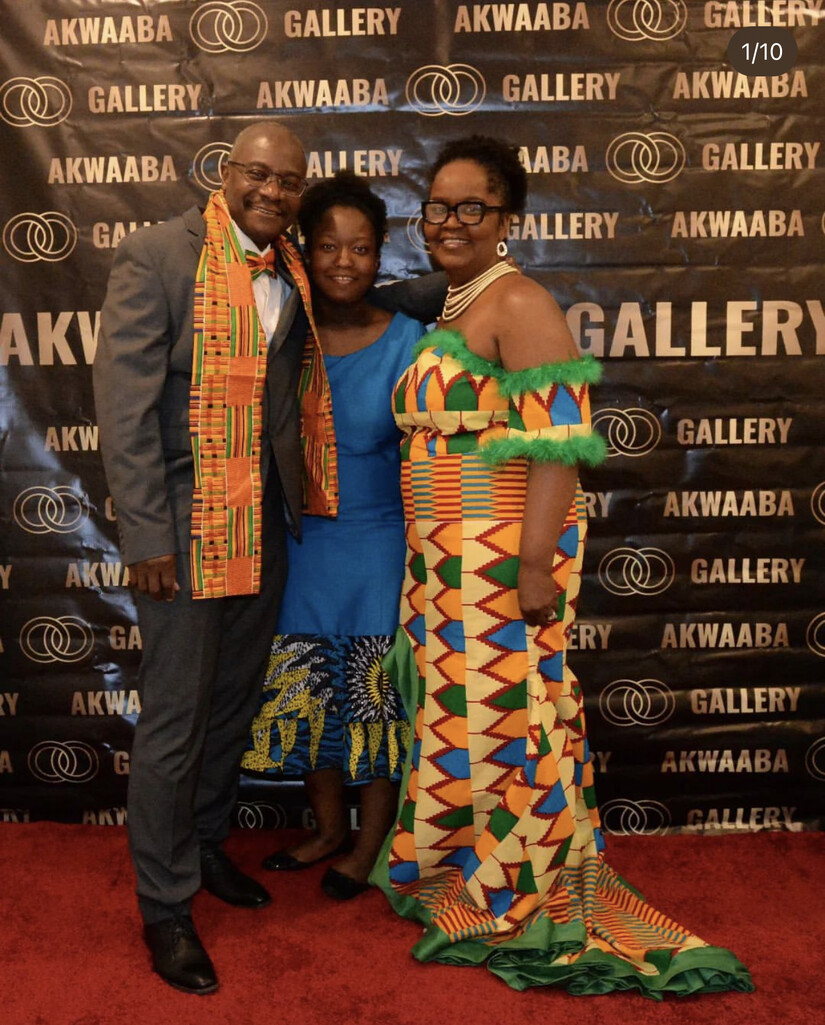 Laura Bonas Palmer is a successful Afro-Caribbean businesswoman who migrated from Trinidad to the United States. Like many migrants seeking a better life, she embodies a tenacious and visionary like spirit. Simply a go-getter. A woman who knows what she wants and works towards it. Outside her ambitions, is a mother, and wife whose heart and soul are tender. She carefully curates the love of her husband and daughter. Extends it into every detail, from the frames, choice of paint on the wall, polished floors, furniture, fabrics, and carefully selected art. Her artistry is not only a curation of esoteric design but an ancestral homage. The very foundation of its imagination prided on the devotion of family. Buried under the very ground are the bones that gave themselves as offerings. It spoke to the winds and made it known that Akwaaba is a spiritual call to home. Becoming a resurrected monument to the intersection of intellectualism, it interprets the conflicts of language, mutations of dialects, and cautionary tales of conflicting identities within the diaspora of Urban Afro surrealistic notions of belonging. Here the turmoil of one's inner black thoughts, whether they are dreams of escape, wealth, poverty, a cry for reform or abolition, resilience, love, sex, rage, and individualism-are multi-dimensional prisms that express one's existence. What makes Akwaaba impressive, is that both Laura and her husband own it, serving not only as a gallery but as a place of residency.
The Urban Studies Journal Published an article titled, "Apocalyptic Urban Surrealism in the city at the end of the world" written by Jason Wilson. In its introduction, the author quotes JG Ballard, "what if the everyday environment was itself a huge mental breakdown". He continues building upon this quote by exploring theories that examine how urban environments are byproducts of the Anthropocene, which he describes as an epoch defined by sociological disintegration implicated by thinking of what many call the ending of the world. He further goes on by exploring the work of Stephanie Wakefield who expressed, "the need to push the call for abandoning inherited frameworks and pursuing relentless theoretical expiration further, while learning to open our eyes to a mutation in the urban form, a process produced by contemporary capitalism". Wilson very neatly explains that many Urban theorists are arguing that the Anthropocene should be approached not as an event we need to avoid in the future, but as an ongoing process that unfolds. Instead of clinging to notions of dystopian realism, we can stretch our imagination to see new worlds of possibilities within radical experimentations.
Using this excerpt as a basis of thought, I parallel this demonstration of fear and anger when met with the possibility of psycho-geological change to a feeling of exclusion. Permeating the air is a history of resistance towards progress, foreshadowed by the racial experience of being black in America. Using Newark as the academic light bulb to its political frustrations, we can understand how residents' emotions are relative to its urban structure, and recognize the power it holds for not just predicting our future, but how it is used to shape the way we exist right now. Establishments and individuals who play an integral part do that courageously by acknowledging them as they are, and reflect what is important to them beyond just exchanging beautiful pictures and conversations. Akwaaba and people like those in the room, along with strong key players like Melvin Sykes are creating bridges to both the physical and psychological revisioning, because they are integrating both lived experiences along with fusions of cross-cultural identities to further community redevelopment. Rather than resorting to a level of cannibalism, token as "cannibal capitalism and the wreckage of state-regulated reality". (Wilson #)
When I think of this wreckage I think of how easily our rational fear becomes superstitions. Imagine looking through a telescope to get a view of a person standing next to you. Even though the tool is necessary when looking from a distance, if used up close it becomes an obstruction. We are unable to see ourselves as the gallery owners, CouncilMan of West Wards, artists in the museums, engineers, professors, fine-dining restaurant owners, or the writer of our own stories. This fighting of our shadows is a figment to a catastrophic predestination-token by a mechanism of just, "surviving". As a resident of the westward, my outlook on life has changed. I have met many artists who have contextualized this as guilt when you are both a disposition of what can be failure and success or standing between the ultimatum of life and death.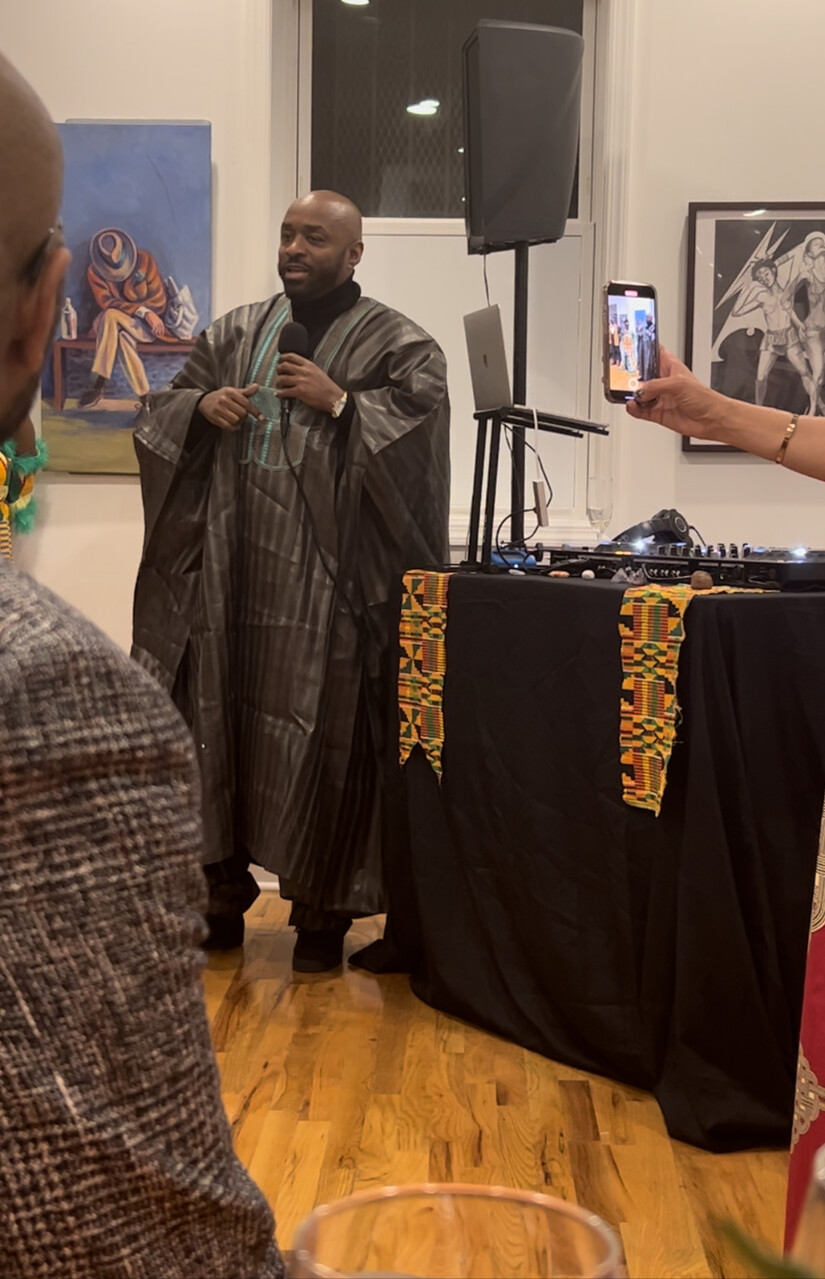 "I'm raised on 19th street, right here on south orange ave, so between the graveyard, they used to call us the graveyard boys, because we were raised from 19th street to grove street between the graveyards. Around this area was an arcade, and to see what this place has become now, shows the direction of where our city is going in. It shows how the needle is being pushed forward."- Councilman Dupre Kelly

Serving as a living breathing archetype to this very statement, Councilman Dupre Kelly is a hip-hop grown-up. I wonder if the contrast between his existence, and the shifting states of Newark's landscapes, with images of violence inflicted through media, hypersexual deviancy, drugs, and interrogation of one's humanity are disruptive contributors to society's mental breakdown. What does that mean, when the traumas of one's youthful past become a protagonist, so intricately embedded in contemporary forms of capitalism through institutions that uphold themselves as moral organizers of our modern societies? Imagine living in a neighborhood for years where you witnessed a friend being shot on a block that now looks completely unfamiliar. At first, glance looking through that telescope, it appears culturally unwelcoming. Like an eyeball, shifting its primal gaze back and forth, the intrusive memories of natives who witnessed Newark's transformation- before the riots and its aftermath- along with their offspring is a historical timeline of cautionary tales of why even when resources are abundant we are resistant to change. As if steering through water, the course becomes easy when we perceive ourselves as beneficiaries. How can one be thirsty when surrounded by water is a feeling that has been contextualized by scholars like Amiri Baraka's legacy who explored artists like Henry Dumas's poetry and their own as revolutionary acts that connect two sub-conscious worlds, the one where Urban blacks exist in state-regulated reality, and the one where they are hidden, buried and existing in their minds.
Like a mirror being shattered, this challenge begins with a cosmic actualization of self. The breakaway of created thoughts of hopelessness, and personal biases, becomes a question of chipped reality. Becoming an archeologist digging up the past of our physical self, unleashing the fury of a hurt child breastfed by religious dogma, the shame of slavery, and forced migrations. All this contributes to a lost sense of identity. This un-layering of skin, dissolving of muscles, tissues, and human formation, become winds. It made way for things that require a deep investigation and a logical breakdown of what spectators hear and see, in the spaces that evoke levels of comfort and discomfort, and force you to grow beyond your own ugly yet beautiful physicality.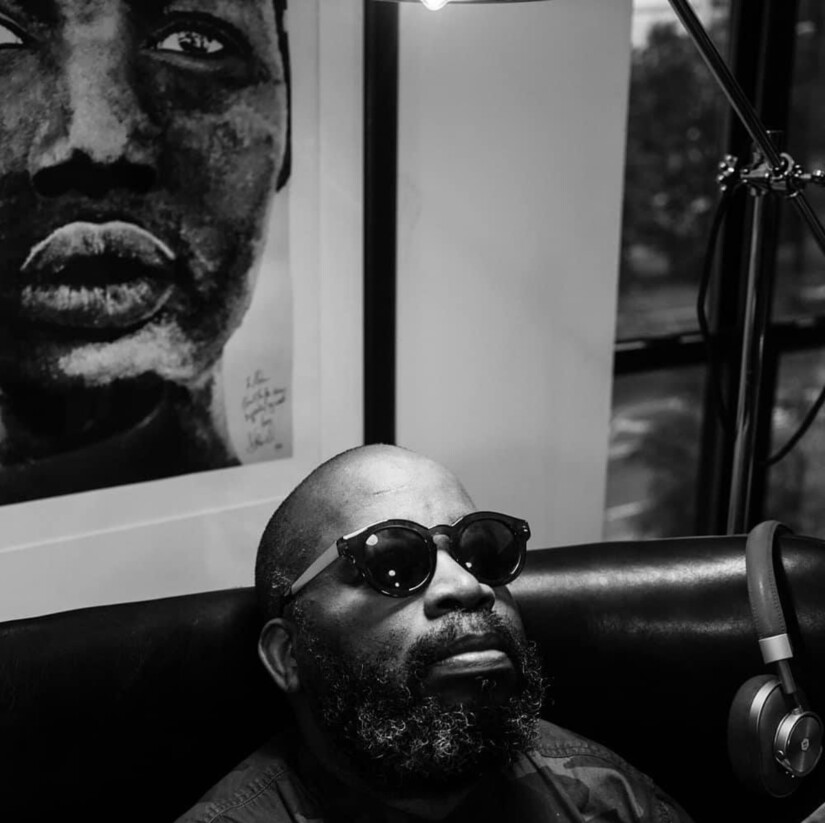 "Nobody wants to do an experiment and the landlords can't wait". - Melvin Sykes

Melvin Sykes is a realtor who is not just selling property he is selling a vision. Taking those feelings of how I felt when being at Laura's gallery I recognize the importance of the work melvin is doing, which is amplifying excellence on a larger scale. Understanding how our environment is a reflection of our psyche is why we need more Akwaabas and Melvins to reconstruct our beliefs that success is obtainable in Newark. 
"Who owns Newark?" I'm sure you've seen the article that shook residents to their core with statistics showing that nearly half of the real estate was purchased by institutions. This glaring question is an echo of the long-awaited proof that something strange is happening predominantly in the south and Westwards. Yet despite any obstacles concerning the rhetoric, there will always be a place reserved for black excellence. Like an enigma, it is a force of reckoning and fascination. Melvin Sykes is not a mythical being voiced from urban folklore nor does he exist between the realms of the ordinary. What may seem to be impossible are bullet points of daily tasks accomplished by one man to uplift a new generation of Black and Latina entrepreneurs to take back and reclaim ownership. His vision is simple, to recreate the narrative of what success looks like and drown out the noise of mediocrity and helplessness. He does all that by investing in not just buildings, but our people.
Many describe him as a "professional who keeps his ear to the ground" as if going on a treasure hunt for what's next, yet relevant.
"I was into fashion at an early age, but not really. I was very rocker... And at the same time went into thrift."
The very thing that stood out was his fashion. It was a rainy day in May, and I watched him walk into the restaurant, Mandre & Son Soul Food Cafe, located at 37 Commerce Street, Newark, New Jersey. Dressed in an ankle-length London Fog raincoat that was part motorcycle jacket and part wrinkle. He had on Jeremy Scott Nick's shoes, and a tailored hat, and was holding an umbrella. Not what you would expect, as in the ordinary suit and tie. Melvin was dapper but modern, you could even say quirky. The ensemble of his outfit was perfectly coordinated in color with those thick fashionable glasses that became a paradox to his scruffy beard. Beyond just appearance, he was cheerful in speech, but solemn in between each expression, his face had all evidence of kindness but still glimmers of sadness.
"I went towards a time of depression. And then my mother would say, get dressed and get out of the house."
This saying if you dress well you feel good, is something we often hear many black folks tote. It was never about the clothes. For Melvin and many coming from an era where you feel unworthy, fashion was used as a form of dignity and a way to layer one's worth and value. People began associating him with being well-dressed with cash. There came a time when his style was no match for his former girlfriend, who was a model. After some careful thought, she decided that he needed a spruce. Like any devoted woman in love, with the tongue in cheeks, tilting of one's neck, and occasional "hmm", a few tips couldn't hurt, right? Just a few statement pieces included in his wardrobe, from brands like Christian Louboutin, Mcqueen, and a visit to Rainbows, or H&M would do just the trick. "It pulled everything together." That tip however became more than just useful for style, it was an epiphany, rippling over like phantom waves into the fabrics of his imagination, sensibility, and his unique way of conducting business.
Do you still feel uncomfortable when you go into these spaces?
"Of course, but you know what, I feel more comfortable now, because of TV shows such as million-dollar listings. So you watch these Million Dollar Listing shows, and you see the guys with the suits on. And they're looking sharp, but there's one guy named Steve Gould that will be on there, that looks like he just woke up. And he would be able to shoot everything, to the data and everything. But he was able to prove that, you know, I'm that guy, I do the deals."
How did you get started?
"I was in a weird place. I would run in nightclubs and restaurants. I'm also a graphic designer. So I've worn a lot of hats. And I know, I know a lot of people. I have my network, It's bananas.I think I got maybe 8000 contacts on my phone. That's why my phone always acts up."
Often when in white spaces there's an urge to code switch. He describes it as feeling like an exotic creature in a zoo. The clothes he was wearing became a distraction and the highlight of conversation as if the underlying meaning were suggestive of his belonging. He observed how they took note of the price range of shoes, and Rolex watches, and how conversations were different. Fashion is a uniform he wears to make an announcement. It became a psychological tool. In the streets, they call that swag, and in business meetings, status. More than his style, Melvin is a collector of all things, fine art, furniture, instruments, and gadgets. There's an art to collecting old and beautiful things. Sometimes what's trash to you is another man's treasure. When you listen to Melvin talk about his fashion, and home, you realize there is a strong metaphor that unveils the social and economic restorations in Newark.
Just like the thrift items, buildings have a story. Like a spider on its walls weaving its web, he slowly creates a network of local Black/Latina- retail and restaurant businesses in the city. He connects the non-profit, local artists, and social justice activists advocating for the LGBTQ, Housing, and Mental Health, to create a hybrid of care right in the center of Halsey street. Using art, fashion, food, drinks, and music as a staple vehicle of attraction to a youthful generation exploring radical forms of healing to politically voice frustrations and promote change. Melvin Sykes lost his son a couple of years ago. Being a part of that youthful crowd has been a source of inspiration. Though he describes himself as flawed, his apartment somehow is a reflection of his love and loss.
"if the curtains were pulled back…my apartment is like a museum but you wake up one morning it's clutter ".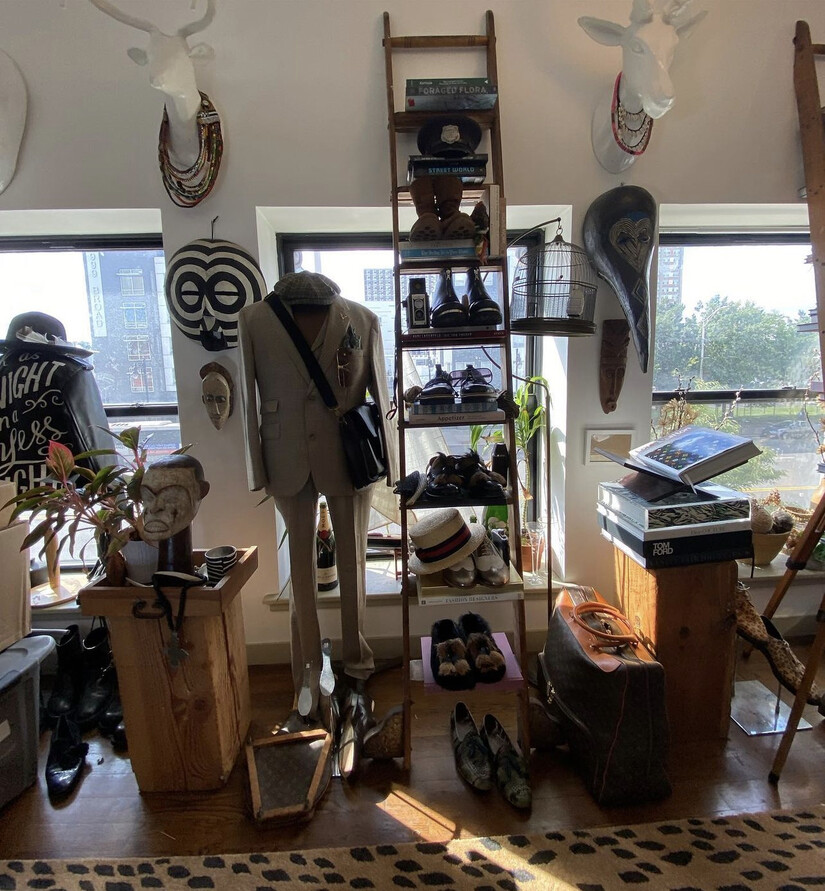 Blowing the dust from an old vinyl for a record playing, what happened in 1967 and its aftermath, are the premonitions of an apocalypse. Much was lost but found. As we sat in the restaurant he explained it in a very direct way, "This used to be a Food For Life and Islamic restaurant back in the day. The woman who had recently owned the restaurant couldn't survive the pandemic". The new owners, now Mandre & Son Soul Food Cafe, also had a restaurant on Washington and William Street that was burned down due to a fire. They didn't have insurance and lost everything. Melvin heard their story, reached out to them, and contacted the landlord. It wasn't about making a commission, he was able to relate, and that has been a solid testament to his character and business model. These are one of the many examples of horror stories he heard of black-owned businesses losing out on opportunities because of simple mishaps of not filing taxes, not having an accountant, rushing into an unscrupulous deal without having the right amount of funds, or air-tight contracts. What he does is more than forging opportunities, he takes the time to educate and hold their hands through the entire process.
"It's about helping people. People grow. I worked with this white broker, and she was more into getting deals done. Like being out of town by four o'clock. It's like, I'm here, you know?"
When all seems lost, call it fate. What is happening is that the landlords who are seeking deals with national franchises or high-end tenants are realizing that the people who they used to overlook are their saving grace. When asked about people's fears of gentrification, he did not recall anything downtown. It's in the most recent years that landlords and developers started repurposing old office buildings into apartments, restaurants, and department stores. What is being described as displacement is a leakage from the city. To combat that he saw a unique opportunity, one of them was pop-up shops where he would curate the local vendors like actual department stores. The driving force behind Newark's economy is the youths and its black buying power.  Planting the seeds of future success, Melvin Sykes challenges the current and future generations to take pride in who they are, and where they live by strengthening the belief that you don't have to venture out of Newark to find success and enjoy fine things.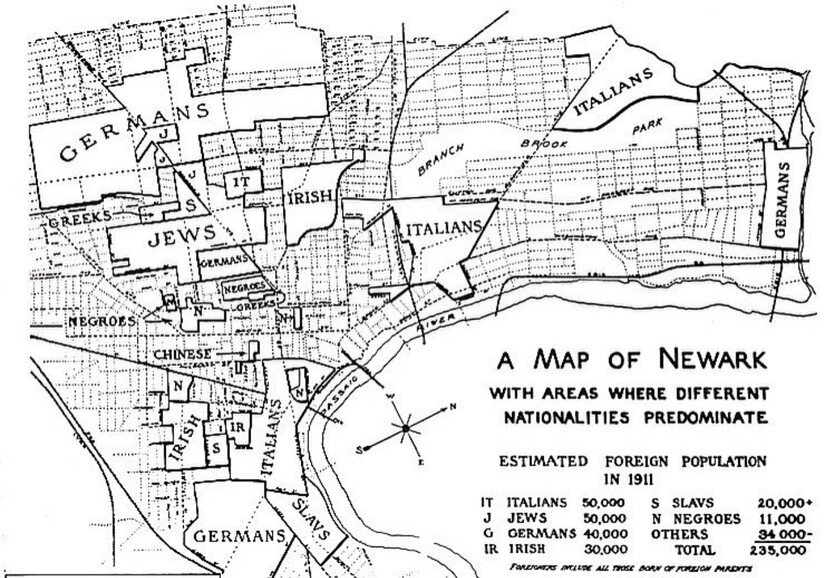 The people without Knees

In 1986 Newark's very own Assemblyman Willie B. Brown (D-Newark), a South Ward Democrat of New Jersey sponsored a bill that interceded foreign policy. The H.R.4868 - Comprehensive Anti-Apartheid Act of 1986, led New Jersey to become the first state to divest their state pension fund investments in companies that were dealing with South Africa during the Apartheid. As a result, 2 billion dollars were sold, and the state government began to boycott the purchase of manufactured goods sold in South Africa. Together with the African National Congress, the Pan African Congress, and their affiliates, they were able to negotiate and create economic sanctions that forced the government to end its apartheid. When we think of the apartheid one can juxtapose issues of race with class and how they intersect with how institutions strategically deal with the effects of poverty, and how it correlates to how communities will respond. When reviewing Bill H.R.4868 what stood out was the demands that were made such as requiring the Secretary of State (the Secretary) and any other head of a Federal agency carrying out activities in South Africa to try, in procuring goods and services, to assist businesses having more than 50 percent beneficial ownership by nonwhite South Africans. Going back to the race riot in Newark, we understand race was just an eclipse of underlying issues concerning public housing, education, and labor discrimination. In a statement by the late governor Thomas H.Kean, Concerning the Divestiture of New Jersey State Pension Funds From Companies Doing Business in South Africa, Issued August 20, 1980, he states  "Moreover the Apartheid is a unique example of the institutionalization of racism and the codification inequality".
How can one city be torn apart? How can two countries experience the same racial and systemic states of oppression? There are far too many coincidences. What can we learn and what are the signs that the tensions brewing within the minds of our youths could unleash a rage that could be society's undoing if not handled with a level of care? When I think of this rage, one can see how it was exacerbated by paternalism, conflicts of ethnic identities and cultural mutation, and internalization of inferiority pathologize - I think of Rhodesia. A nation that held so much promise yet because of the arrogance of leaders who shared the same ideology, it was paralyzed and brought to its knees. The Lancaster Agreement was a promise between the British government and Mugabe that after 10 years the land would be given back to its people, but the deal that was made reneged. Taking drastic measures, Mugabe took the land by force. As a result, the country was plagued by sanctions that stifled its economy deliberately.
When I think of Newark and similar urban communities, I think of the leaders and Visionaries who are using their creativity to solve issues that are relevant in a pragmatic way without inciting destruction. Using art as a mediator between two worlds, we can make reconciliation with the past and use our imagination to create a new world based on our collective human experiences. Replacing the artifice of dogmas, Art is now a holy critic of our collective consciousness. In this ark of expression, we are the passengers, no longer archived, but fully breathing, whole, and alive.
References
n.d. https://www.tandfonline.com/doi/abs/10.1080/17532520802249415.
Baraka, Amiri. 1988. "Henry Dumas: Afro-Surreal Expressionist." Black American Literature Forum 22 (Summer): pp. 164-166. https://www.jstor.org/stable/2904491.
"H.R.4868 - 99th Congress (1985-1986): Comprehensive Anti-Apartheid Act of 1986." n.d. Congress.gov. Accessed March 2, 2023. https://www.congress.gov/bill/99th-congress/house-bill/4868.
Wilson, Jason. 2022. "Apocalyptic Urban Surrealism in the city at the end of the world." Urban Studies 60 (4): 718-733.
The article has been updated: Friday 3/3/23 9:02 pm