Reviving the Historical Essence and Spirit of the City Newark NJ- With Music and Whiskey.
Image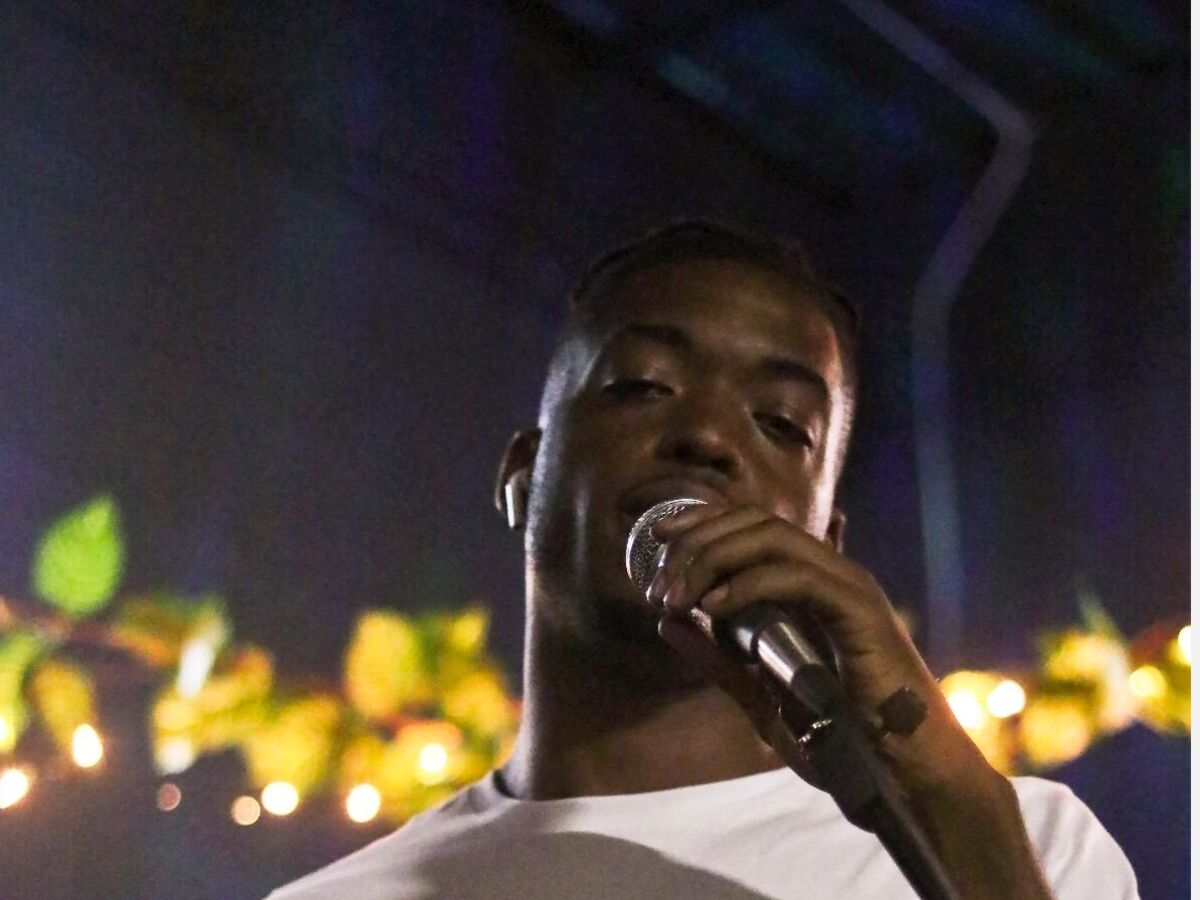 Brick City Jam Sessions and All Points Westpoint Distillery together unearthed the historical significance of how music, alcohol, and the integration of culture's through past and present migration, play a part in the revitalization of Newark New Jersey industrial and entertainment economy.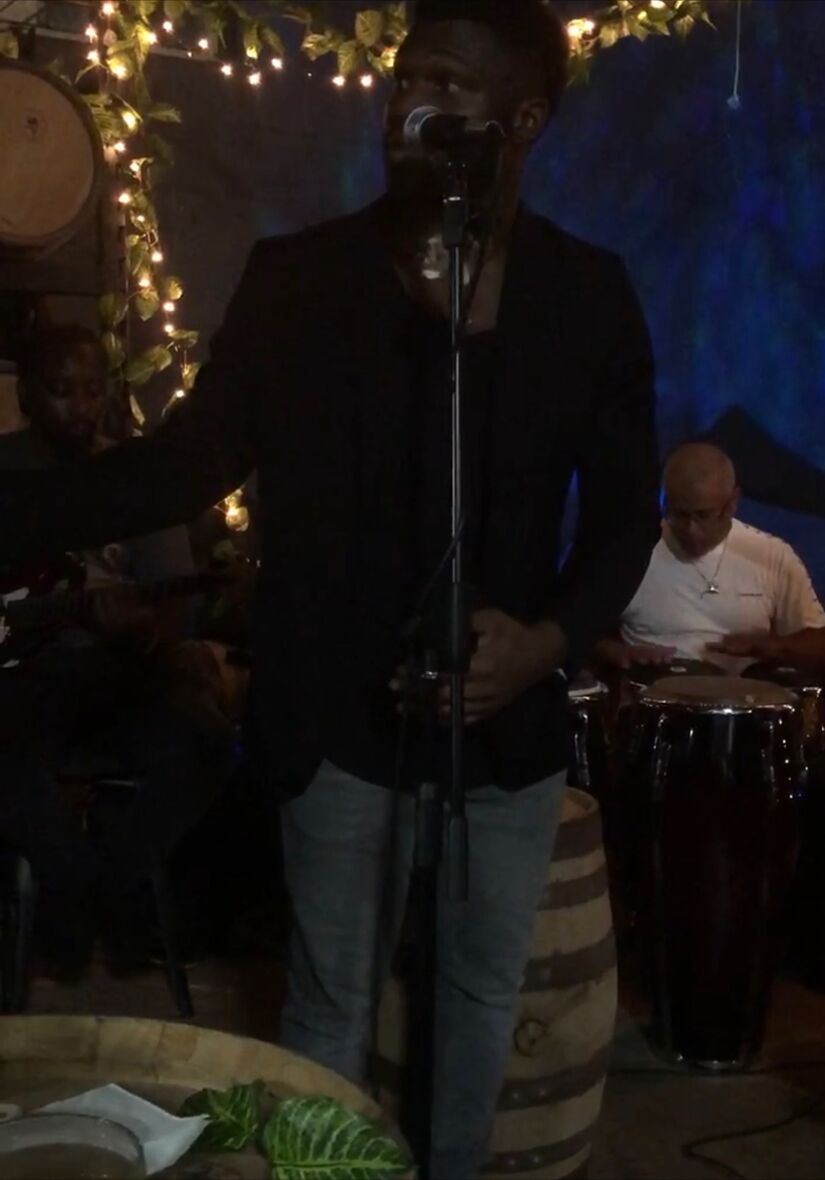 Livingston Steele who was born and raised in Newark has a vision, a mission, and a solution.  His response to the changes occurring in the city resulted in the web series,   The Theory of Brick City Music.  Seeing there was a need to showcase talented artists struggling to pursue their goals while navigating through gentrifying changes he seized the opportunity to make use of overlook resources. So many of the artists who want to pursue their dreams full time are facing the reality of choosing between having to sustain their lively hoods and wanting to follow their dreams.  As the music and art scene continue to flourish creator Livingston's cultural contribution plays a huge part in the attraction to those who are seeking to invest in the development of the city. The excitement was evident for what the future holds for local businesses, creators,  and musicians who are collaborating in their efforts to revive the historical essence and spirit. Slowly emerging from the lockdown due to covid, the hope and the vulnerability of uncertainty lingers in getting people excited and regaining a momentum of support. 
Located at 73 Tichenor Street, Newark NJ, tucked away in the metal corners of Ironbound off McCarter Highway [Route 21]  you will find All Points West Distillery. Named after the Jersey Central Rail Road line that once connected to Ellis Island with all points west, the Distellery managed to re-establish Newarks beverage alcohol roots by brewing distiller's beer, then distilling it to whiskey. No coincidence being next to a train station, the purposeful pun stemming from not just its name and location, is a visceral transportation that reconnects the city's history by engaging one taste, touch, and sight. The traditional history of brewing dates back past the 18th-century before the city's industrial boom. The Owner Gil Spaier unloaded a wealth of information when we asked him what was his inspiration behind opening up the distillery. Having replanted into Newark in 2004, he became interested in the history of the buildings.
"A lot of them were involved in beer production, and I was looking at the beverage alcohol industry history of Newark, and I thought it was a real shame that a city with such a deep beverage alcohol history of national fame, would today have nothing but a foreign owned mega brewery and no small scale alcohol production. I like baking, I like beer making, and I thought why not try whiskey making, and why not do it here in my adopted city that happens to have had a rich history of alcohol production."

Much like the untapped resource of water so is art. While speaking with Spaier we learned that due to an outbreak of cholera caused by the harsh unsanitary condition of the Passaic River,  Newark's 20th mayor Joseph G. Haynes demanded that the town council to provide Newark citizens and industry with good water. Towards the end of the 19th century, Newark purchased over 35,000 acres of land in upstate New Jersey near the New York border to provide land for the Newark watershed. The result in healthy water caused the brewing industry to grow ten times in size in just a few years. Fast forward the city almost crippled by a worldwide pandemic, we find ourselves in an eerie similar circumstance, an emerging industry rising out of the chaos of COVID. There's a lot we can learn and apply from history when we have the vision to create change. 
To learn more click here.
Water and Land...and water
Diving deeper into the conversation of what initially sparked the booming brewing industry in Newark, we learned just how much the immigrant population has a fingerprint in establishing the groundwork for its industrial times. Newark's ethnic landscape has always been a great part of its rich history, and in fact, what prompted its success. With an influx of German, Irish, Scottish, Czech, Portuguese, and African Americans of the south, a melting pot of traditions and skills combine was and created the blueprint. Most recently, in a replica of an interesting period, new waves of immigrants of Italians, Brazilian, Caribbean, and African descent among others, have settled and re-branded the cultural scene.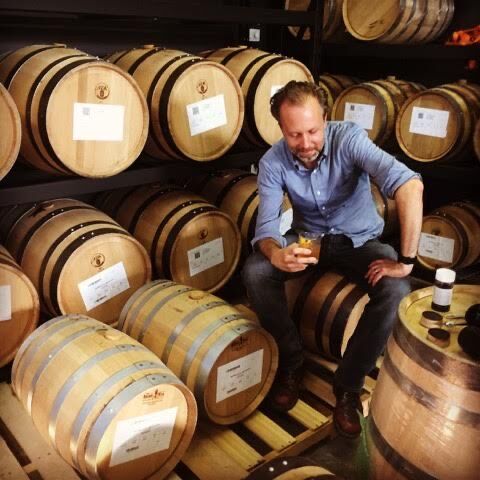 "It's really great because the beverage alcohol history here is not from any particular group's. Pretty much every group that came here had their own beverage alcohol history, so you have the brewers, which were mostly German, Irish, Scottish, Czech. You also have a history of distilled spirits with corn liquor from the south that came up north with African Americans during the great migration, and you have the more recent Portuguese immigrants who (as rumor has it) still have a living tradition of distilling aqua vitae in their basements"
So what does a distillery serving award-winning whiskey and the Brick City Jams have in common with revitalizing the economic and cultural spirits of Newark, especially after the COVID lockdown? Through knowledge, keen business mind, both Gil Spaier and Livingston Steele saw a perfect opportunity to utilize Newark's untapped resources. One recognizes the quality of Newark's water and the other understood the network of its local and urban talented artists. Put music and alcohol together, especially one that caters to a youthful, vibrant, and eclectic niche audience you create a renaissance.
How do small local businesses respond to Gentrification?
With so many Newark native residence echoing the fear of gentrification and displacement due to the rising cost of living and the increase to rent, Gil Spaier's enthusiasm and positive outlook on Newark surging real estate and commercial development is refreshing. So many are questioning whether or not the current administrations are blending their need for financial return with aspects of long-term neighborhood stabilization.
"Newark is really unique because Newark had its population shrink so dramatically for so many decades that there is the possibility of a lot of development...a lot of new residential without displacing anybody...and I think that the current administration has really pursued on a great pro-development agenda, while also protecting pre-existing residents, agenda that's really working, so I'm really excited about Newark."
Spaier is well read in Newark's history so it's not a surprise to see him seemingly relaxed as he speaks with confidence in regards to the future. The prospects of new residents coming into Newark are good for business. He continues to express that he's not worried about the gentrification and is welcoming to the change since the changing population has set precedent throughout its history as an invigorating force. As I question him, he goes on to state, "I think that its character will just blossom as people start coming from outside to see what the city is about instead of just letting newspapers define it solely through crime stories... people actually find there is a lot more here."
Brick City Jam Music Session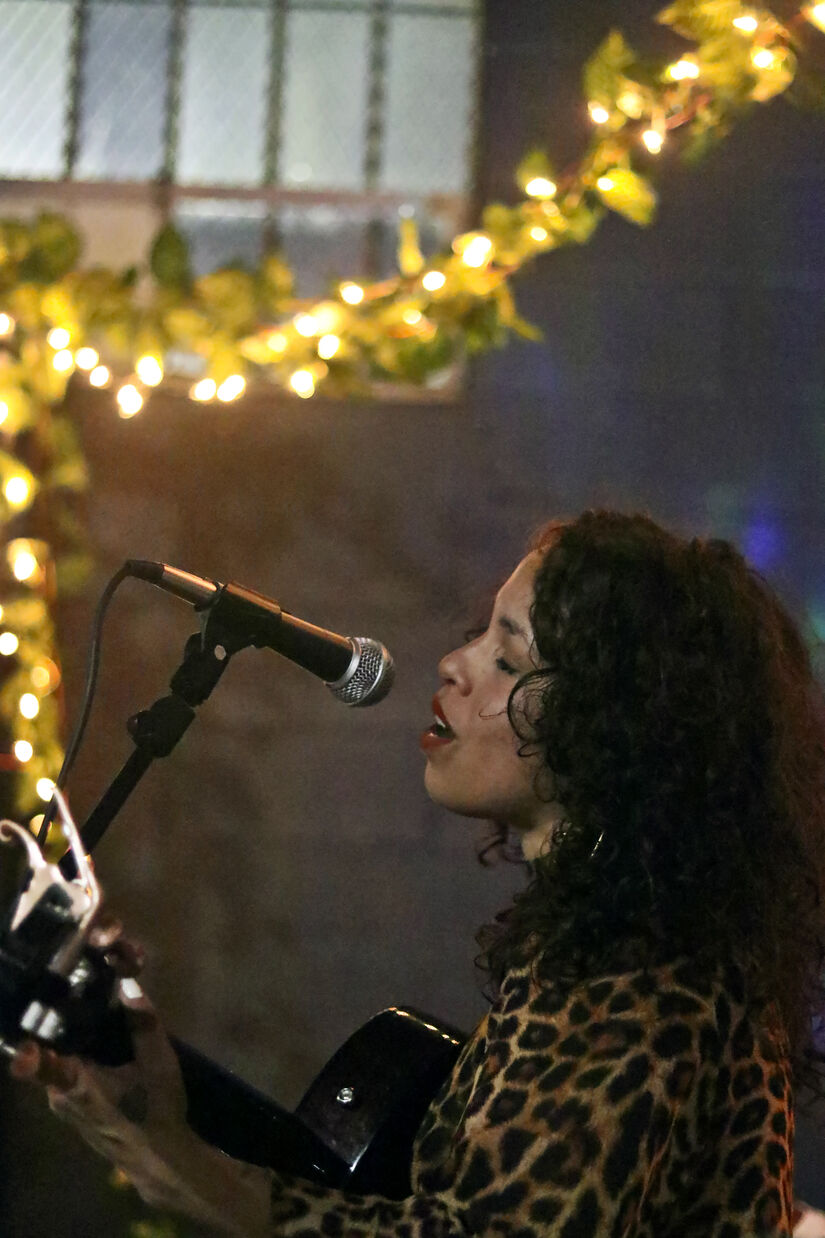 Speaking with the enigmatic Puerto Rican vocal artist  Janetza Mirando who goes by Jane',  demonstrates how important a platform like Brick City Jam Session and The theory of Brick City Music has been in creating a spine for her career. Before diving into the meat of questions, we sought to unravel the erotic and sultry voice that captivated an audience.
 When asked how she got started with music she responded, "My mom birth me... and then that was it". Her coy gestures and smile were given away by deceptive sparkles of enthusiasm in her eyes. Glancing back into her memory,  her voice silk, lava, but honey, is raspy. There is so much power and strength beneath the soft controlled tone of her voice as she paused and breathes slightly between each thought. Erupting with laughter, she continued poetically, "Originally I went to Saint Vincent Academy up the street...It was freshman year and I tried out for...hmmm...the Broadway show that they were doing for the school play Oklahoma…and I got the part...and after that...the teachers there embraced me with music knowledge. Mrs. Lita Reeves was my teacher and then she became a Dr. of music".  
Jane' studied Opera at Caldwell University and there she was coached by Dr. Greenwell. She continues to muse over the iconic presence of  Jazz legends like Yvette Glover,  Don Goldie, and Stanley Jordan who she met. "I just started signing… I've just been singing ever since...I've been singing for a while now." Opening up in-depth about the struggle as an independent artist she reveals the duality of hardship yet relief COVID provided her in allowing her time to practice the guitar, honing her skills, and being filled with gratitude that she and all her band members are alive. The support Livingston has provided through the hub of other artists has allowed her to get over her fear. "Well right now with Brick City Jam,  we're just all independent artists that have been struggling in this last year... They inspire me to do more music... I was always petrified, because all my songs are about my life, about what I'm feeling, about my heart, and I'm just scared, just scared...Now I'm not scared anymore." (Click here)
Culture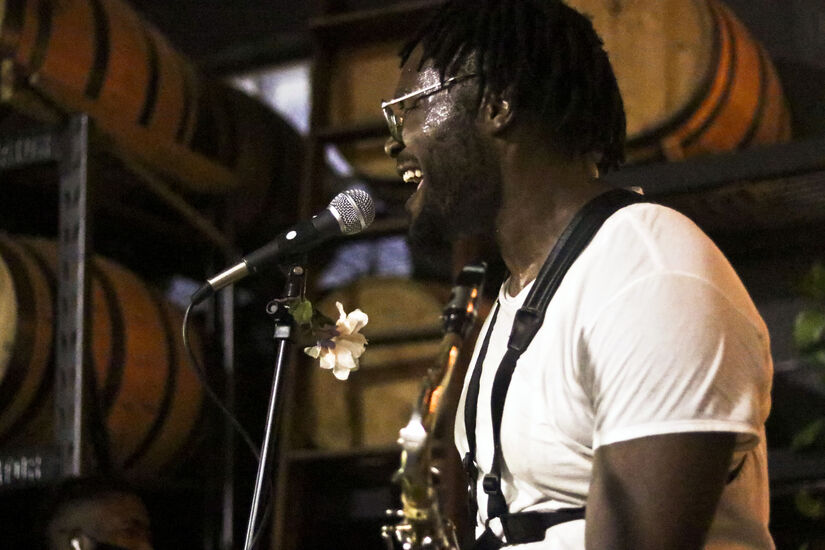 Saxophone artist Josue Simon's sensual performance is intense, un-apologetic,  and the good kind of rude. When we spoke with Josue he revealed during the performance he was releasing days' worth of frustration. The featured cast member of  The Theory of Brick City Music web series is of Haitian descent and is an expecting soon-to-be father. When asked to describe the emotions he was feeling when playing based on the intensity of his performance, the words instantly triggered conflicts of emotions. He further expressed those feelings with his eyes, tone,  and movements as he replied; "That's it...that's what I want".
He continued, "At some points I want you to feel like I'm right in your face, like legitimately. I'm a boisterous personality. I'm a real fun-loving guy, but I'm very high-action. That's what I like when I play the sax, so I want it to be HIGH-ACTION. I want you to feel something. If we're in a chill vibe, then I want you to feel that, but at the end of the day, my main influence when I play the sax is...I want you to remember my sound, you know what I mean?"  In The Theory of Brick City Series, we see the pivotal life experiences of Josue's father passing away, and him having to navigate through a dark time in his life. With recent current events taking place in Haiti, his family, and culture play a huge part in his musical life. We warmly requested an invitation to what his journey to the saxophone looks like. 
Rep Newark Daily: how did you start with the saxophone?
"Well, it's kind of a peculiar story. When I was...I want to say right before fourth grade I was going to this church...and a guy..there was a guy. His family was coming to my church, and there was a new pastor involved in the church. It was made of three pastors, my father, another guy, and this new pastor that came. One of his kids played the saxophone.
I saw it...and it was like a movie...
 I instantly fell in love with the instrument. I was like...I could see myself really falling in love with the instrument. Went to school the next day (Claps Hands), asked for the SAX...Just went DEEPLY into learning it..like...like it was kinda scary. My parents were like you gotta focus on the other parts of school...but it was...I went deep into Saxs...from then fourth grade till now that was it." Borrowing inspiration from modern saxophone artists like Masego,  Josue has no problem being himself even with the presence of pop culture's strong influence.  Almost giddy, carefully wiping away sweat pouring from the wrinkle of his forehead, you could see him coming down from the high of his electric performance. He goes on to acknowledge the aesthetics of the instrument itself are intriguing just by the endowing curve and shininess, a clever way of saying it's a sexy instrument. "people are going to be intrigued just because it shiny. It's got that curved, it's something aesthetically pleasing for the eyes to look at...I don't want to sound pompous but because of my personality, it's actually easier for me to be myself because I'm never trying to be...nothing but."
Something was in the air. The adrenalin,  music, and the woody floral scent of the proofed and barreled aromas of whiskey. The flow of mojito (compliments of the distillery)  and the dark soft hues of light casting shadows that were strange and flirtatious. Hard not to close your eyes, not to move, when in the thick of heat one could hear tropic whistles that may have been a bird,  but was Jane', and the soulful ancestral-like chants of sounds emanating from artist Aje Rene vocal cords. Jane' shaking the Tamborine, and Franks slow sound of the African Kett drum harmonious patting to the heartbeat of the audience. The instant cry of a guitar pierced by the strumming of Producer Carter Roc Lincoln Junior was a streak of light, slicing through the dark mystique of a seductive performance that evening. It was the snaps, claps,  and the neighbors "hmmm" that announced its ending.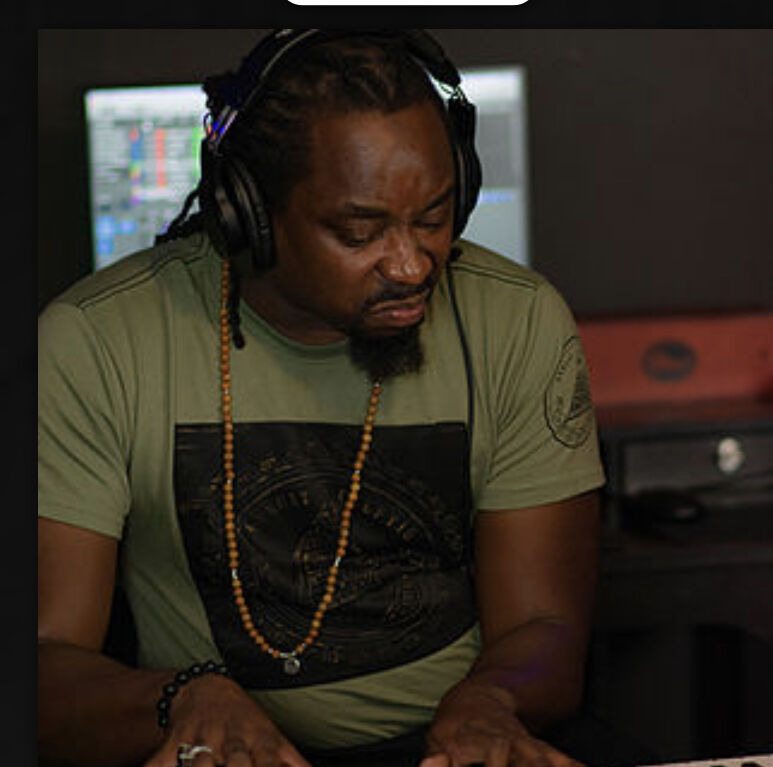 Already shaken, there was the urgency to receive some clarity from Producer Roc. 

Rep Newark Daily: Sitting in the audience a lot of people don't necessarily understand what goes on technically in the background of putting music together. What goes on in your mind when you're creating music and mixing?
"I just make everyone sound as great as possible, that's my role, and I think one of my purposes is to help people sound the best that they can while they're performing or recording."

What's next for you, do you have any plans?
"I produce music for film and television and my goal is to help many of Theory's artists get a place in film and television as well. It's happening, but slowly."
Easy to see why Roc Carter Lincoln Junior is a producer. The answers were organized streams of thought cutting straight to the point. Roc started playing piano at the age of seven by the age of 13 he was playing the guitar. Taking music production courses with house music legend CC Rogers at Newark Tech High School, he was able to start producing by himself at fifteen. The school was a great part of his learning, continuing at the Institute of Audio Research he was able to expand his knowledge.  Roc now plays four instruments ( base, lee guitar, drums, piano) and out of all four, he enjoys the guitar the most. For a moment he relaxed with a quick smile, and then quickly straighten up his demeanor as he states, "Guitar. It's more flexible, there's a lot of variety of what you can do on the guitar, it's a very versatile instrument."
With that gap in between to now Brick City Jam, How did it come together?
"Well Livingston had asked me to work on the audio for The theory of Music Brick City film...hmm then he also said I'm also trying to do this outdoor concert and events, and I said sure I'd like to be apart of that too, I play as well, so that's how I ended up with Brick City Jam's, Theory of Brick City Music, and the whole group."
The Future


 What's your Goal?
"My goal is to just be a woman of all hats, I love music, I love acting, I love writing, and I really want to take hold of the narrative, because I feel like a lot of the people who are writing and making mainstream media and everything, they're brainwashing people, and they're misguiding people, or they're distracting people, and I want to use my talents in art on all platforms to put the narrative that needs to be in people heads, to wake people up...You know...I want to infiltrate.- AJe Rene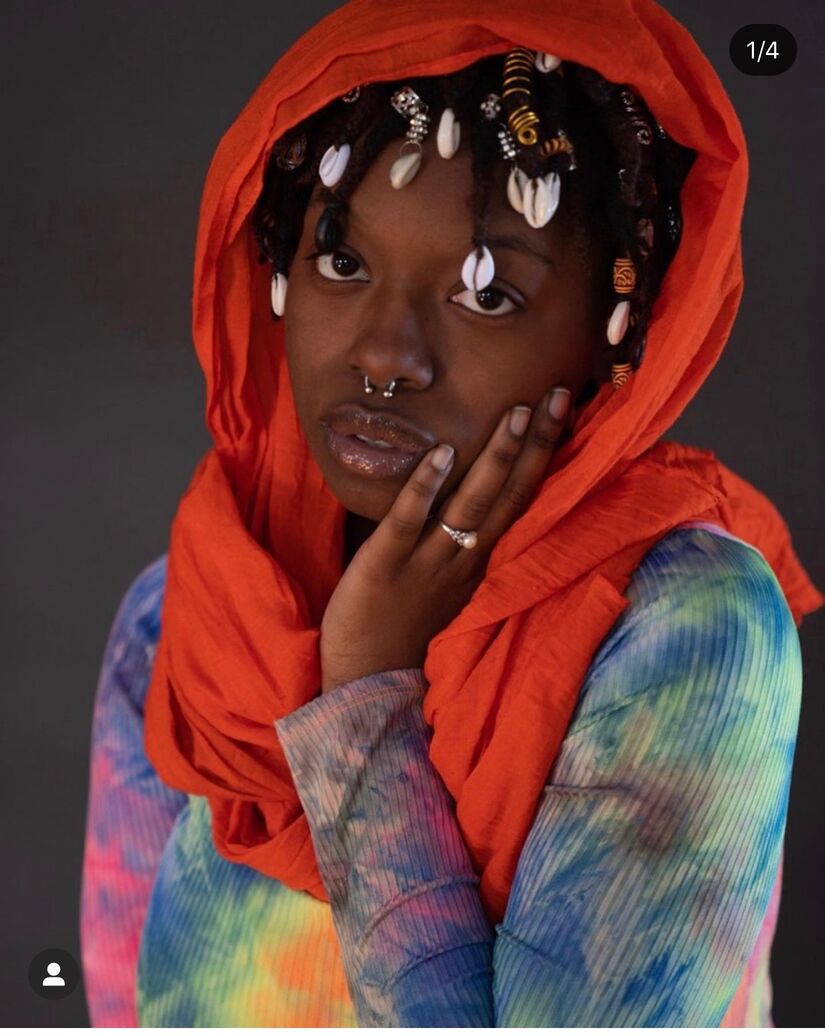 When asked to define her music genre Aje Rene defines it as eclectic and hard to fit into a box. She goes on to speak of her father who introduced her to Motown music, thus contributing to her soulfulness. "I'm a very soulful person. I also love grunge, rock n roll music, I love jazz, I love African music, so I would say, soul. Above all, I'm soulful."  Now a recent graduate from the New York Conservatory of Dramatic Arts, where she received her bachelor's degree in film and television, she is excited about the projection of her career. 
 Newark musical club scene became a hub for Jazz musicians. Newark was infamous for places like Teddy P' Lounge, which helped in creating a network that attracted artists all over the United States and the world. Music, art, alcohol, was a high commodity and still is. Taking the steps to focus on businesses like All Points Westpoint Distillerery and Brick City Jam Session, who understand people are still interested in a quality experience is wise. It's undisputed, Newark simply has got it. It has history, it's got talent, it's got youth, and the potential for economic growth is brewing. The location and size of the city itself is a developmental treasure trove. With such a positive outlook on Newark's future and local businesses and creatives eager to contribute, Newark is destined to succeed in its economic endeavors. 
  All Points West Distillery welcomes visitors ages 21 and above every Saturday for a historic detail tour and tasting, guest must pre-book (click here). To purchase tickets for more live/virtual music events from Brick City Jam Sessions please visit their website by clicking here: thetheoryofbrickcitymusic.com. For larger events, the Brick City Jam Festival( the festival form of Brick City Jam sessions) celebrates all art forms (murals, graffiti, dance, DJ, and musical performances) in outdoor spaces in the city of Newark. You can locate information about their festivals at www.fineasart.com