The Theory of Brick City Music is on a mission to "Keep Art Alive"
Image
On a beautiful Sunday evening, The Theory Of Brick City Music hosted a small initmate live/virtual jam session at the Akwaaba Gallery.  Creator Livingston Steele of Brick City Music and the gallery owner Laura Bonas Palmer's, share a similar mission to keep art alive through music and visual arts.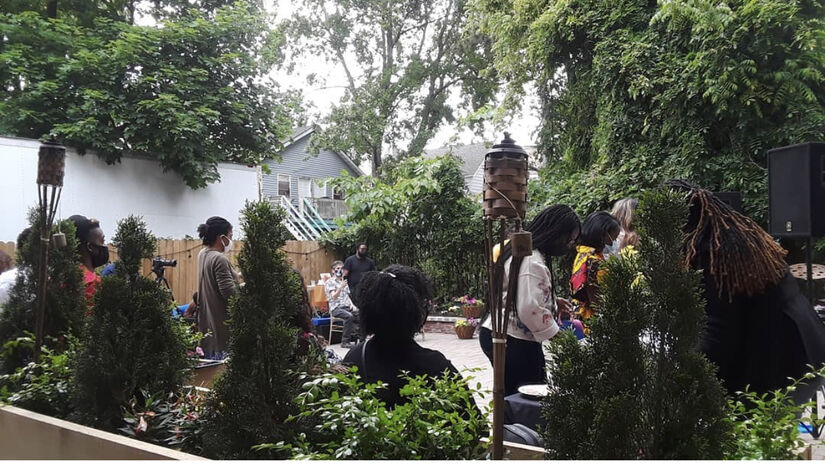 Akwaaba is Newark's only black-owned Gallery- Located at 509 S. Orange Avenue. Serving also as an event venue, the recreational outdoor space is aesthetically welcoming. The decorative pops of blue suede, earthly wood textures, and natural green elements, create a perfect blend of elegance and soulful cultural ambiance,  truly an ethereal experience. As guests lounged back comfortably,  the band created a groovy, melodic, rapture of spiritual sounds through instruments and vocals. A fusion of jazz, rock, reggae, sultry r&b, poetry, and hip-hop,  floated its way out into the city atmosphere spreading positive vibes. Food and drinks were also provided by O'Lala Empanadas, a local restaurant keeping guests satisfied while their senses remained in stimulation.
The Brick City Jam sessions are a culmination of intimate performances made by independent artists from the community of Newark and its sounding areas. Performers in attendance were singer- EuphonyIam, singer/guitarist- Jane, Guitarist/Bass/& Piano- Carter "Roc" Manger Jr., saxophone-Josue Simon, and Drummer-Diamond. 

As the evening unfolds the creator Livingston Steele expressed what inspired the creation of his platform, which supports musicians like Josue Simon- who plays the saxophone- one of the many artists featured in the fictional webs series-"The Theory of Brick City Music"- streamed on youtube(click here).  Fictional but relatable, the series depicts the real-life struggles of various independent creatives, artists, and entrepreneurs whose goal is to follow dreams,  perfect their crafts, and become seasoned professionals in a competitive industry. The series also documents pivotal events they experience and cinematically highlights the city of Newark and its establishments similar to Akwaaba in a positive light.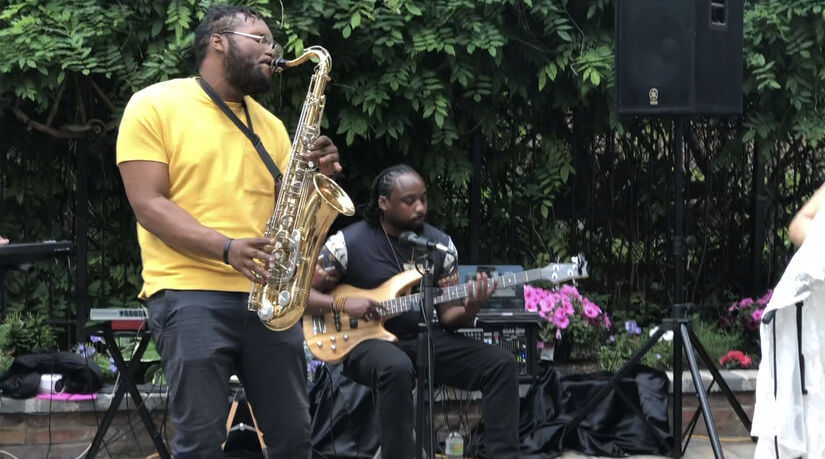 Outside of the network of the artist, there is a real need for financial support to keep the mission and dreams alive. During the live performance Livingston spoke with the audience expressing;
"The Theory of Brick City is a vehicle for the arts" . 
Essentially it creates a network for a community of artists needing a platform to survive. When speaking with the owner of the gallery about her collaboration, it becomes clear art and music is not just entertainment. It is just as important because it lends a hand in the continuation of maintaining the cultural infrastructure, which ultimately has the power to aid in the economic growth of the city.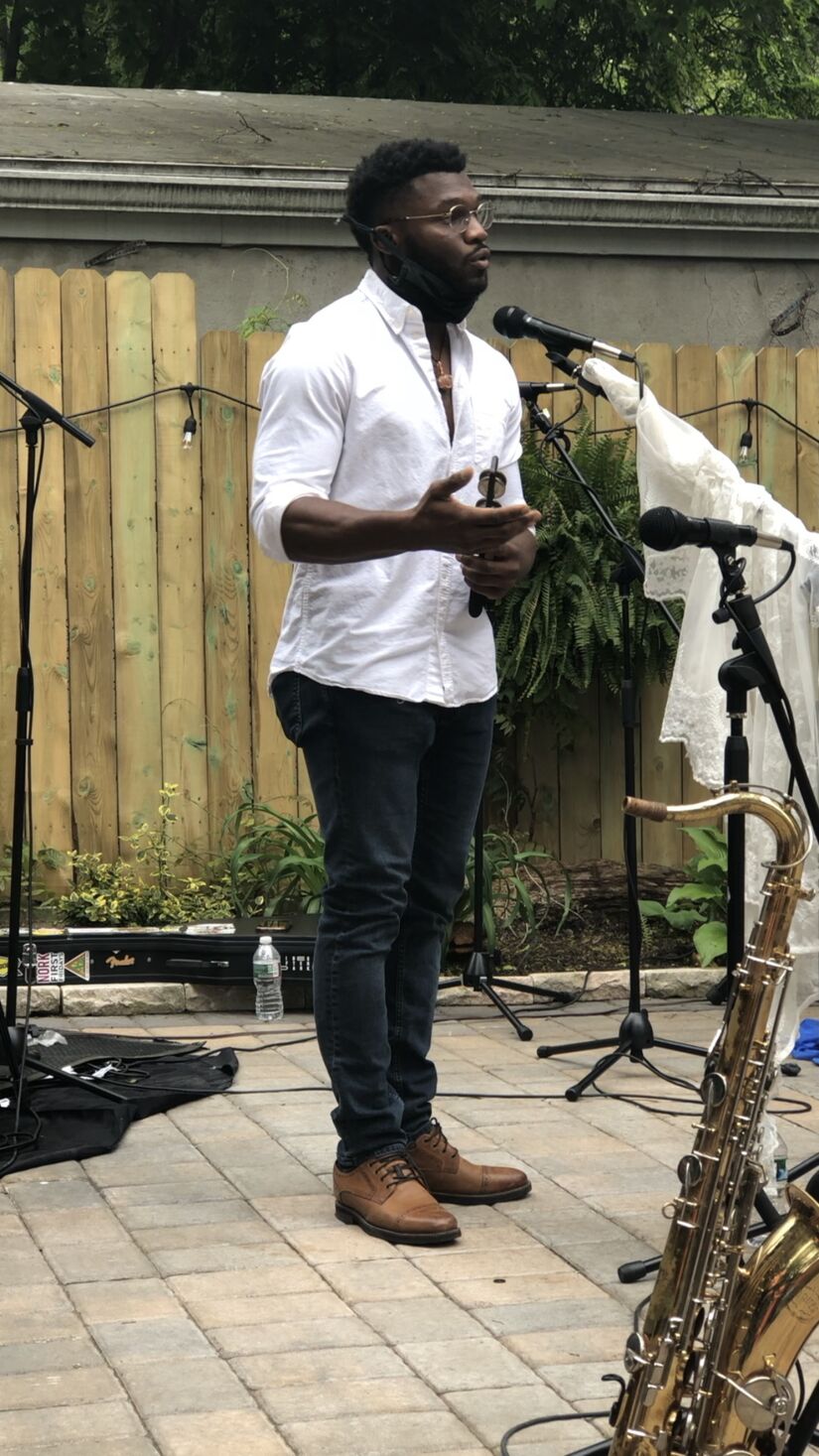 When we spoke with Livingston, we asked what are the challenges he is facing? He was very specific, what it really  comes down to  is,
 "funding, network, getting people in the city to get involved, and getting the media's attention".  
When we buy thier art and tickets for performances like Sunday's event,  we are supporting the artist's independence and economic sustainability. To help Keep The Theory of Brick City Music and Akwaaba alive,  we at RepNewarkDaily.Town.News is encouraging the community of Newark and all others to join them in thier future events. 
Currently, The Akwaaba Gallery is accepting donations from thier gofundme, (click here).
To purchase tickets for more live/virtual music events from Brick City Music please visit thier website by clicking here: thetheoryofbrickcitymusic.com. 
For larger events, the Brick City Jam Festival( the festival form of Brick City Jam sessions) celebrates all art forms (murals, graffiti, dance, DJ, and musical performances) in outdoor spaces in the city of Newark. You can locate information about thier festivals at www.fineasart.com
( edit - 05/17/2021 10:53 pm)