Asthma Awareness Workshop
Image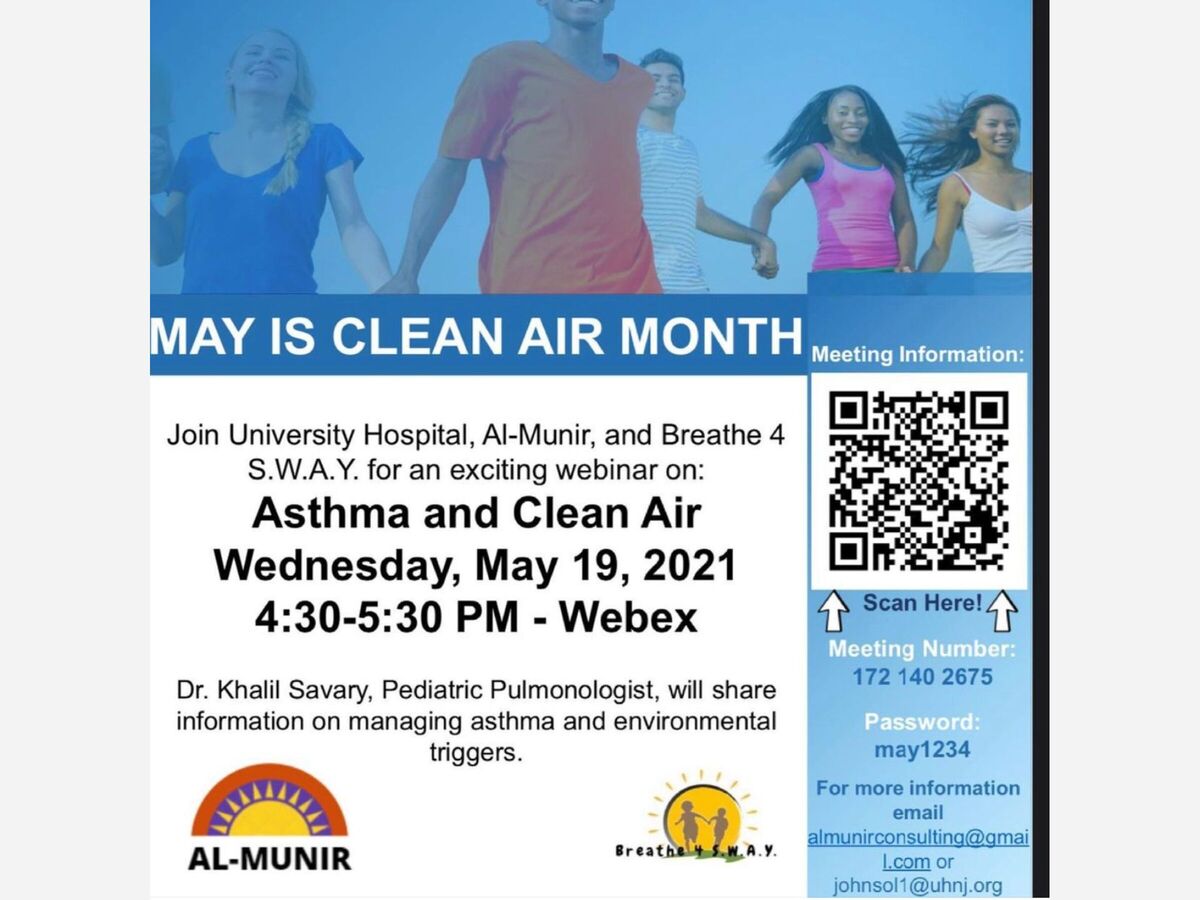 During the month of May, organizations have joined together to spread awareness about Asthma and its links to pre-mature deaths in communities like Newark NJ. 
The event will include medical experts that will share information about managing asthma and its environmental triggers.
We encourage you to support this event as it impacts so many of our lives and the children who live with the long-term effects. Through education and by spreading awareness we can help make a positive change.
For more information, you can visit the Al-Munir Consulting website. (click here)
University Hospital, AL-Munir, Breath 4 S.W.A.Y
Hosted online
Webex
Newark, NJ 07101
United States